Findel hosts its first ever Findel Fest
July 2022
Friday the 27th of May was a day to remember, with Findel hosting its inaugural Findel Fest at Werneth Low Golf Club.
After a challenging few years, Findel decided to show its appreciation for everyone's hard work by throwing a festival themed summer party, complete with barbecue burgers, fairground games, a face painter, an ice cream van and a live DJ playing tunes all afternoon.
Over 150 colleagues were in attendance, including Chris Mahady, CEO, who said "Findel Fest was an amazing day for everyone who attended the event. The huge amount of hard work and effort put into setting the day up by the team was stand out and everyone recognised and thanked them for taking the time out to make it so much fun. Everyone thoroughly enjoyed the day, making the most of the fairground attractions, the fantastic food and ice-creams and rounded the day off with a few well-earned drinks and a disco. Days like that make everything seem so worthwhile."
Chief Marketing Officer Alan Harding, added "Findel Fest was timed perfectly for us to get together. The first couple of months of our financial year have seen lots of effort going into strategic planning and kicking off some huge projects, so everyone was definitely ready for a breather before we hit our busiest sales period of the year."
This last year has been a big one for Findel following its major rebrand, which has involved a significant recruitment drive as well as a major refurbishment for both the Hyde and Nottingham offices, and Findel Fest is another highlight of an exciting year of growth. After such a successful debut, many are eagerly anticipating Findel Fest's return, with colleagues Daniel Cropper, Credit Controller, asking for the "same again next year" and Rachel Pangburn, Marketing Manager, saying that "I want to do it all over again!"
While Findel Fest will almost definitely return, there's no rest for the wicked as the team plan what other exciting social events Findel can host in the meantime. If it's anything like Findel Fest, it is definitely worth keeping an eye out for!
If you want to find out more about Findel's rebrand and expansion plans, you can read more here: Findel reveals major rebrand and announces ambitious expansion plans story – Findel Corporate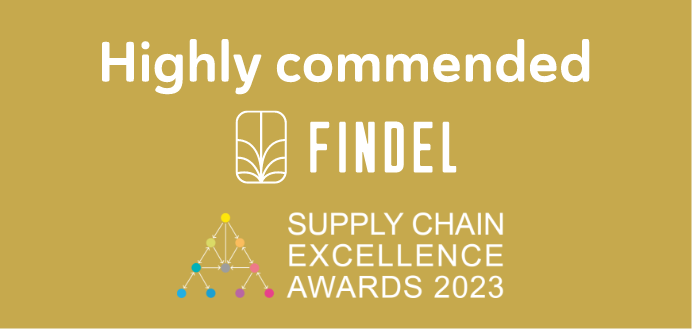 On 9th November 2023, Findel achieved a special recognition at the Supply Chain Excellence Awards.
read more