Findel is announced as a finalist at the British Business Excellence Awards
August 2023
Findel are delighted to announce that it has been shortlisted as a finalist in the Mid-Sized Business of the Year category of The Lloyds Bank British Business Excellence Awards
The British Business Excellence Awards is an awards programme for businesses of all shapes and sizes, and this category celebrates the contribution of Mid-Sized Businesses, or MSBs, to the UK economy in creating employment and value. Contenders for this award demonstrate strong growth, customer and innovation strategies, and market prominence in their sector.
Chris Mahady, Findel's CEO, had this to say about the nomination:
"I am very proud of all our colleagues at Findel for the amazing hard work and delivery that has seen us nominated for the prestigious Lloyds Bank Mid-Size Business of the Year 2023. Findel is an exciting business that is doing many great things that are helping to deliver an extremely strong story of revenue and EBITDA growth, covering growth streams and innovation, differentiation, technology and ecommerce, ESG which are all underpinned by a fantastic culture which is fully embraced by all at Findel. We are standing out in our marketplace, but still have so much more opportunity to grow, expand and strengthen our business."
Sarah Austin, Founder & Director of the Lloyds Bank British Business Excellence Awards, commented on the announcement:
"Our excitement levels have hit the roof as we've witnessed a spectacular level of submissions across a wide range of dynamic industries – but with a real trend across the energy, recruitment, wellbeing, food & drink, and tech sectors, highlighting just how much the UK business landscape is thriving.
"Kudos to each and every finalist who has made the shortlist – your entries have truly left us in awe of your extraordinary talent and dedication, setting the bar high for what it means to be a champion in the business world. You've made us stand up and take notice, and we can't wait to celebrate your remarkable achievements."
The awards host a year-long programme of networking events, round tables and exemplary judging processes, all of which will then culminate in an awards ceremony on Tuesday 14th November 2023 at the Grosvenor House Hotel, London.
You can find out more about the awards here: The Lloyds Bank British Business Excellence Awards.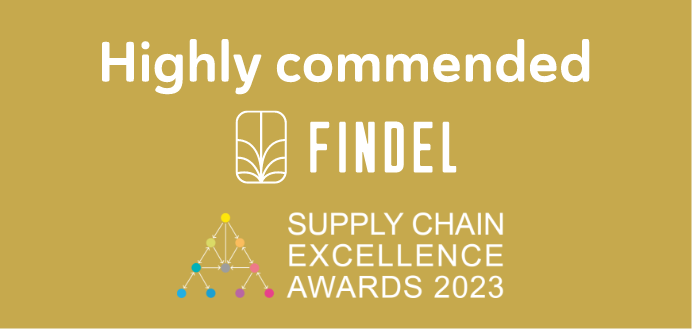 On 9th November 2023, Findel achieved a special recognition at the Supply Chain Excellence Awards.
read more