Findel is announced as a finalist at the British Business Excellence Awards
August 2023
Findel is proud to announce that it has been shortlisted as a finalist in the APL Logistics Retail Supply Chain Excellence Award, as part of the Supply Chain Excellence Awards alongside businesses such as Asda, Screwfix and Primark.
The Supply Chain Excellence Awards was created to set the benchmark for supply chain best practice and have been running for 26 years now, with entries coming in from all across UK and Europe. 
The APL Logistics Retail Supply Chain Excellence category is open to anyone working in a retail supply chain, from fashion to consumer goods to e-commerce, be it procurement, sourcing, distribution and 3PLs and 4PLs working in partnership with such organisations. It was designed to recognise techniques, projects or processes and achievements in an omnichannel environment.
Some of Findel's supply chain developments over the last few years include our Packsize custom box sizing machine to reduce waste, expanding our list of suppliers to accommodate for the pandemic and global supply chain issues, and using DPD's electric-only vans to reduce emissions from deliveries.
Sue Careless, Findel's operation director, had this to say about the nomination:
"We are committed to enhancing our supply chain, relentlessly pursuing improvement every step of the way, so to be nominated for the Supply Chain Excellence awards amongst so many prestigious companies is a tremendous honour. A massive well done to all our colleagues who have worked extremely hard to get us this far – we couldn't have done it without you!"
The results will be announced at the award ceremony on the 9th of November at the London Hilton on Park Lane. You can find out more about the awards here: https://www.supplychainexcellenceawards.com/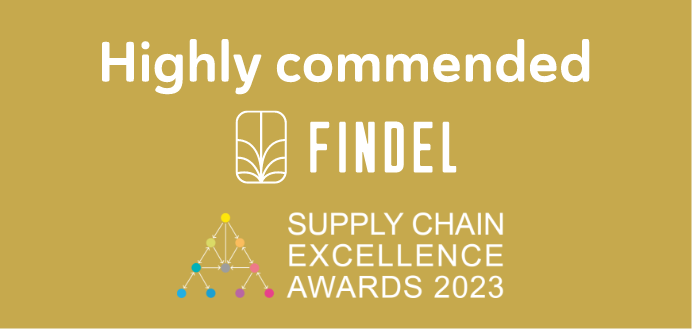 On 9th November 2023, Findel achieved a special recognition at the Supply Chain Excellence Awards.
read more