Findel lends another hand at Corrie Primary School
July 2022
After a successful first week of volunteering in May, our colleagues at Findel have returned once more to Corrie Primary School to help finish what they started.
For the entire week from the 11th of July to the 15th, various teams have travelled over to the school and spent the week helping out as well as continuing to develop the sensory garden they began in May. This has included painting fences, wildflower planting, creating a music wall & packing up and loading their van ahead of their garden at the RHS Tatton show.
Jenny Ruddock, Deputy Headteacher at Corrie, told us about the difference the teams' contribution has made.
'Having the volunteers from Findel supporting in school has meant that the areas around school continue to be developed and looked after. The teachers can now work with the children in the science area and gardening areas with it looking clean, fresh and ready to use. It will mean that over the summer the site managers team can now devote the time to other areas in school.
Corrie Primary School cannot thank the volunteers enough for giving up their time to come into school and even come back for more when they didn't finish a job during their allocated volunteering day!'
Sophia Brock, who was part of the Buying team who visited on the Friday, said: "It's felt good to give something to a school in need of a bit of help and it's been nice to bond with the team outside of work doing tasks we wouldn't usually do, I know we all enjoyed our visit and would love more opportunities to volunteer again!"
Laura Dowden, who is our International Marketing Executive and worked on the garden project, said: "It was great fun volunteering with the marketing team and giving something back, plus the weather was wonderful too which made even better!"
At Findel it's all about 'Doing good things', which is why we consider volunteering to be an important and necessary contribution to our society, and future generations which is why we give every employee two days of volunteering leave in addition to their holiday entitlement.
While we're more than happy to return to Corrie again, we also want to make sure we're helping as many people as possible. This means we're always looking for volunteering opportunities for our colleagues in schools, nurseries and colleges so get in touch if you're interested in us coming to make a difference at the following email address: Claire.woolley@findel.co.uk.
Learn more about the volunteering opportunities from the Findel Foundation here: www.findel.co.uk/findel-foundation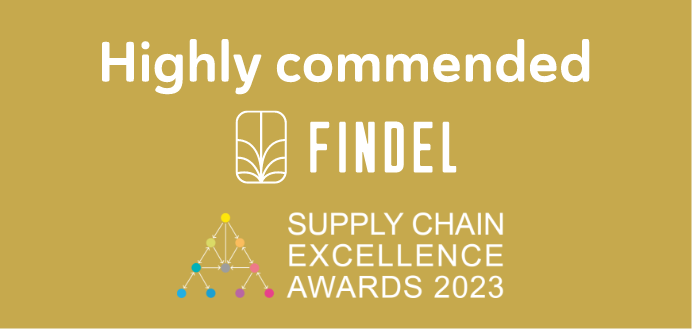 On 9th November 2023, Findel achieved a special recognition at the Supply Chain Excellence Awards.
read more