Science education resources supplier Philip Harris announces rebrand
March 2022
Science equipment and resources supplier Philip Harris has undergone a rebrand and launched a new ecommerce site to further enhance its service and product offer to science educators and schools.
First established in 1817, Philip Harris provides science departments with the latest equipment, expert advice and technician-to-technician support.
Its new ecommerce platform offers a comprehensive range of curriculum-led resources including all educators need to safely undertake physics, biology, chemistry and environmental science teaching.
A team comprising former school science technicians can also be accessed via the website free of charge to help with product support, technical queries and lesson planning.
In addition, Philip Harris offers a lab design and installation service, creating innovative contemporary environments for science-focused learning.
Philip Harris is owned by ecommerce educational resources supplier Findel whose brands and websites offer more than 32,000 products to educators and parents based in the UK and overseas with the business exporting to 130 countries.
Chris Mahady, Findel's chief executive, said: "Philip Harris has been helping young minds unravel the wonder and joy of experimentation and exploration since it was founded more than 200 years ago.
"The brand empowers science departments with high quality equipment, expert advice and technician-to-technician support. This is captured by Philip Harris's new brand positioning line of 'Explorers of science since 1817.'
"Our revitalised brand and new ecommerce site give us a strong platform for further growth. We will achieve this by continuing to develop and offer more new services and products that provide science educators with everything they need to deliver engaging lessons.
"All of this will be underpinned by the excellent customer service, technical support and convenience that Philip Harris's success has been built upon."
The rebrand of Philip Harris marks the completion of a major rebrand by the company and its portfolio of specialist education brands, which also include Hope, gls and Davies Sports.
For more information about Philip Harris visit www.philipharris.co.uk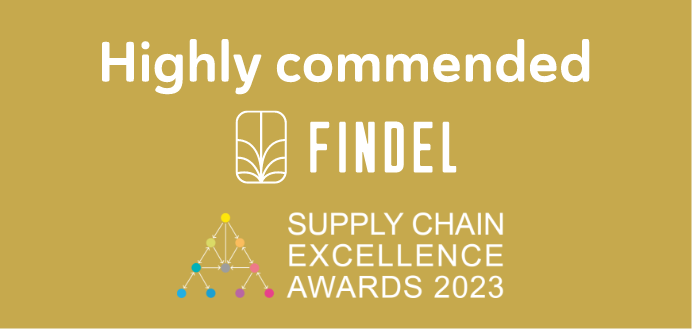 On 9th November 2023, Findel achieved a special recognition at the Supply Chain Excellence Awards.
read more
© 2022 All Rights Reserved. Findel. Registered Office: Findel House, Gregory Street, Hyde, Cheshire, SK14 4HR. Company Number, 01135827. VAT number GB386321878. Registered in England. Sitemap | Cookies | Privacy | Terms & Conditions