Sport and PE resources supplier Davies Sports reveals rebrand and new e-commerce site
March 2022
Sport and physical education (PE) resources supplier Davies Sports has rebranded and launched a new ecommerce site to meet growing demand from schools, educators and sports organisations.
The ecommerce business provides equipment for all ages and abilities participating in PE, gymnastics, football, athletics, netball and a multitude of other sports and physical activities.
Davies Sports also has an exclusive partnership with football equipment and coaching specialists Sensible Soccer, which has enabled the company to expand into the grassroots football community.
The company is owned by ecommerce educational resources supplier Findel which can trace its origins back to 1817. Today, Findel's brands and websites offer more than 32,000 products to educators and parents based in the UK and overseas with the business exporting to 130 countries.
Chris Mahady, Findel's chief executive, said: "We undertook a thorough six-month strategic review of Davies Sports to give us absolute clarity regarding the brand's strategy, vision and values.
"Davies Sports is a brand that champions those kindling a child's interest in sport through to those nurturing serious athletic talent.
"It is about encouraging children, teens and adults to enjoy all that is great about being active by giving educators all they need to enable that experience. This is captured by Davies Sports' brand positioning line of 'Play. Learn. Compete.'
"The process also allowed us to gain an even deeper insight into how we can continually improve for the benefit of our Davies Sports customers.
"These learnings have been applied within our new ecommerce site. It has been specifically designed to meet the growing demand we are experiencing from schools, educators and sports organisations and to satisfy their needs.
"It makes buying easier, increases convenience, provides enhanced procurement tools and gives advice and lesson tips, all of which are underpinned by fantastic service."
For more information about Davies Sports visit www.daviessports.co.uk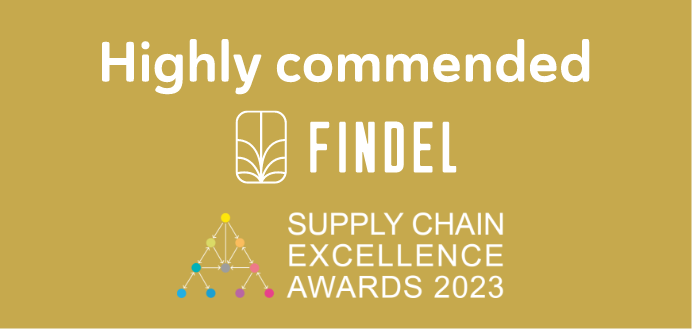 On 9th November 2023, Findel achieved a special recognition at the Supply Chain Excellence Awards.
read more